The solution for growing a wide variety of good, healthy food naturally in your back yard is here! The Kleinskuur Aquaponics Family System can provide enough vegetables and fish for 6 to 8 people all year round. It fits in an area of 6 m X 5 m, and various optional extras are available such as a tunnel, wicking beds, and fish net cages for different sizes of fish.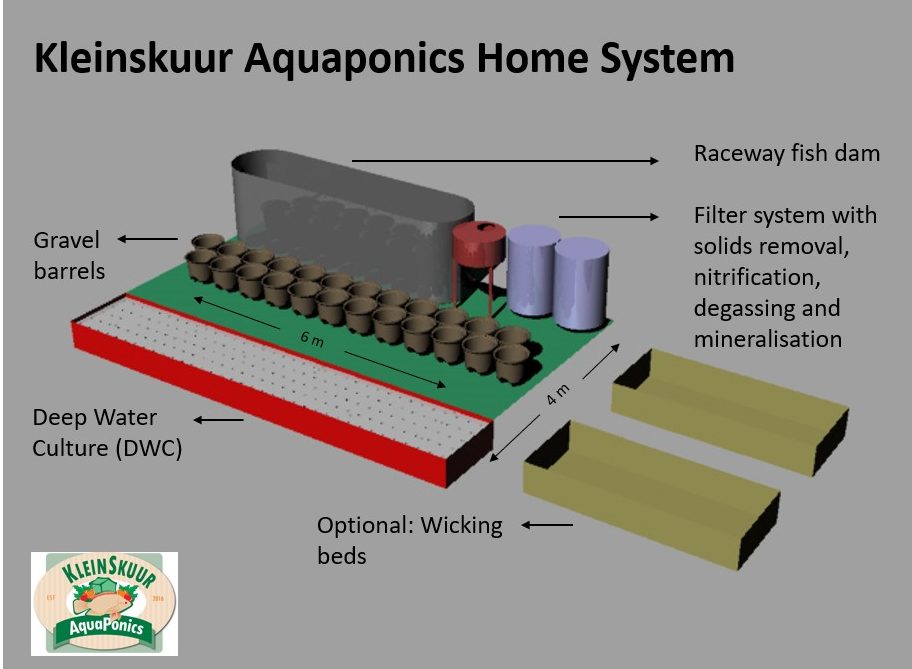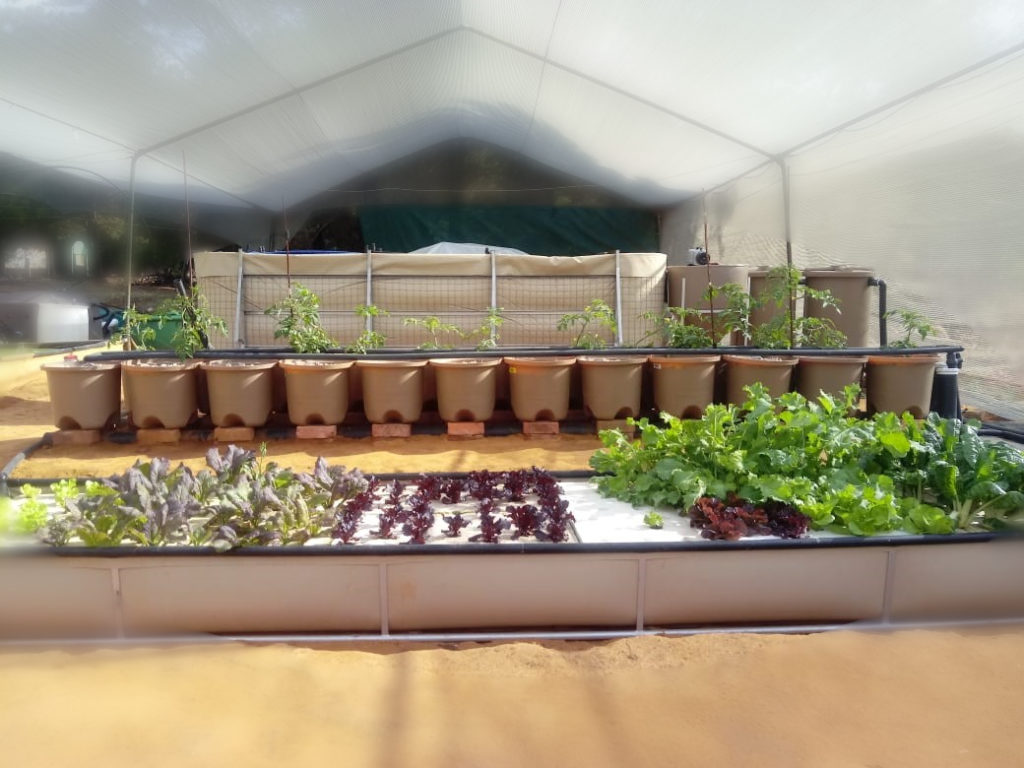 The basic Family System includes:
A fish dam for 500 tilapia fish – enough protein for the whole family, and some fish to sell if you want the fish to pay for their own fish feed!
A gravel section with 24 Kleinskuur Auto-syphon Gravel Barrels for all your fruiting crops, e.g. tomatoes, cucumbers, peppers, brinjals, baby marrows, patty pans, cauliflower, strawberries, and herbs, such as mint and rosemary.
A deep water culture section with floating boards with 200 holes for leafy vegetables, e.g. lettuce, spinach, kale, celery, and herbs such as parsley, basil, rocket, and coriander.
An efficient filter system
A low energy-use water pump
A heater for the winter
An air pump and air lines with air stones
All the pipes and fittings
Instructions to build and run the system
Price for basic system: R45 000
Optional:
A tunnel covered with net or plastic
Fish cages for the different sizes of fish
Wicking beds for rooting crops, such as onions, beetroot, carrots, ginger, etc.
Training
Transport to site and installation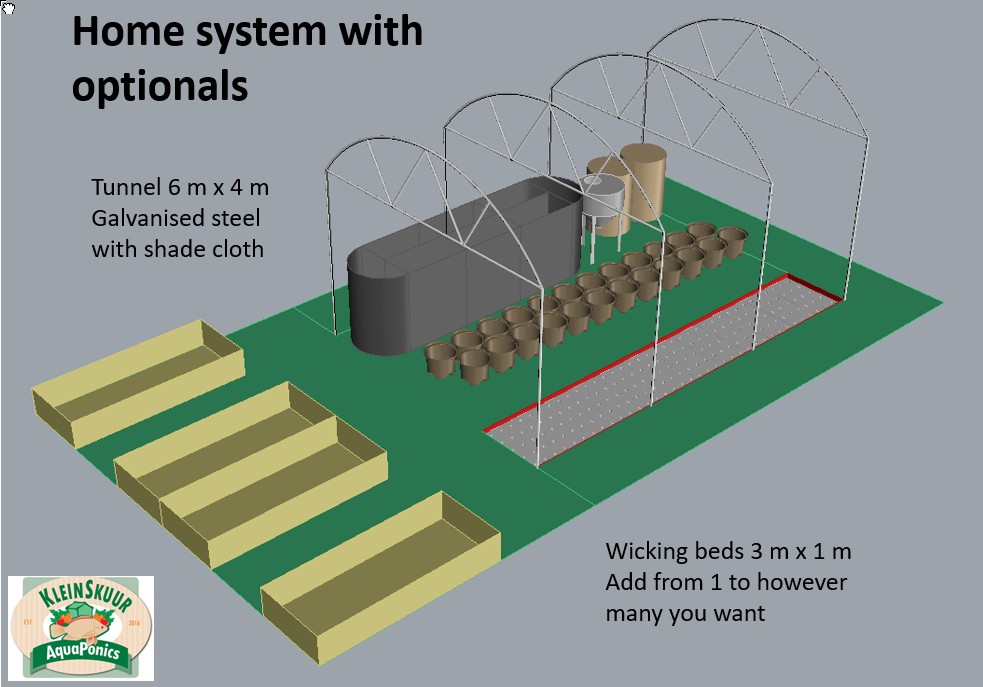 Prices on request
Located in Pretoria, but can service the whole country and cross-border.
We can also provide:
Training and technical support
Seed or seedlings for the system
Grow medium
Seedling trays
Fingerlings
Fish food
Heaters for the fish dam
Additional nutrients
Net pots and special Kleinskuur "pacman" foam cubes
Packaging material
Special pruning and harvesting scissors
Measuring tools (pH, EC, temperature and DO)
All the spare parts of the system in case of disaster
All prices are VAT Excluded
---
Experience phenomonal growth
The Shere Homestead build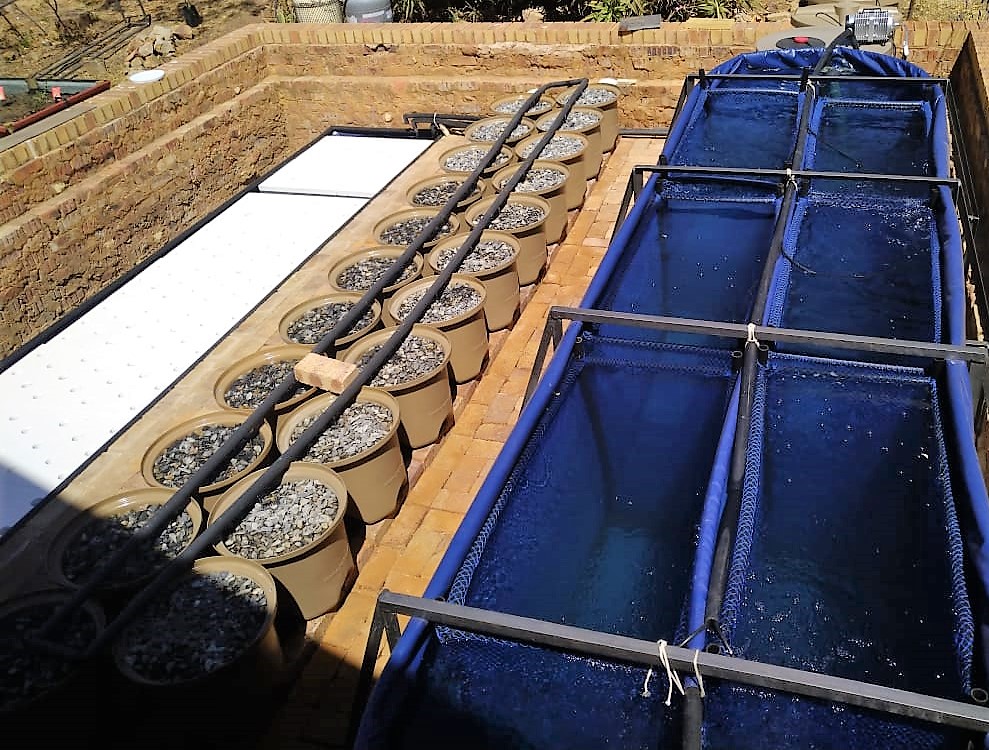 First plants & fish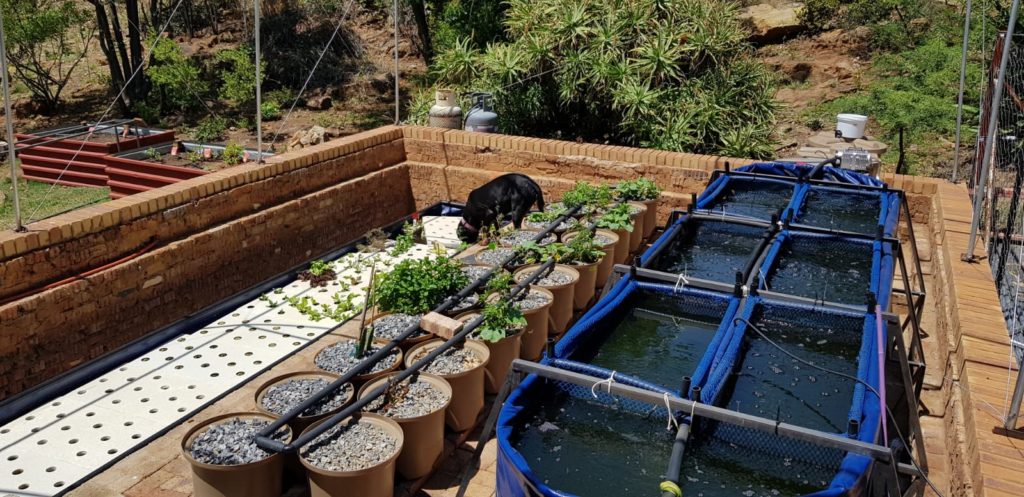 Shere Homestead Tunnel complete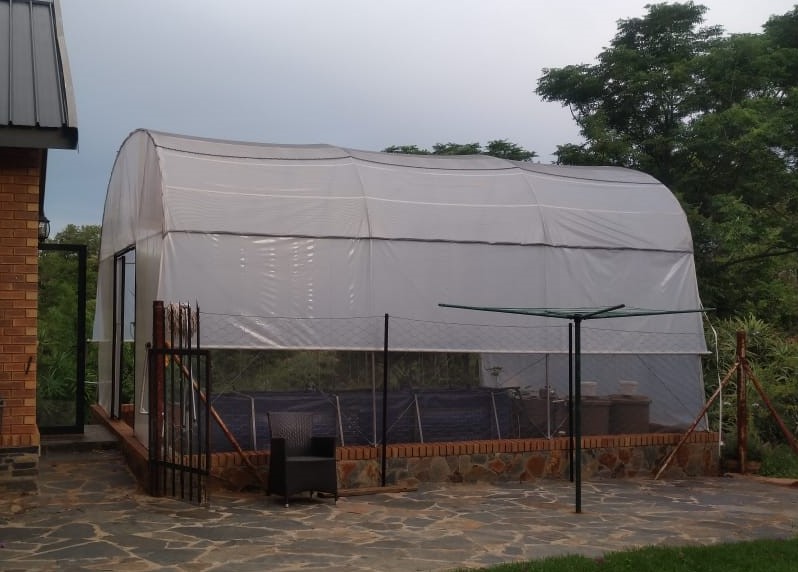 Enjoying the growth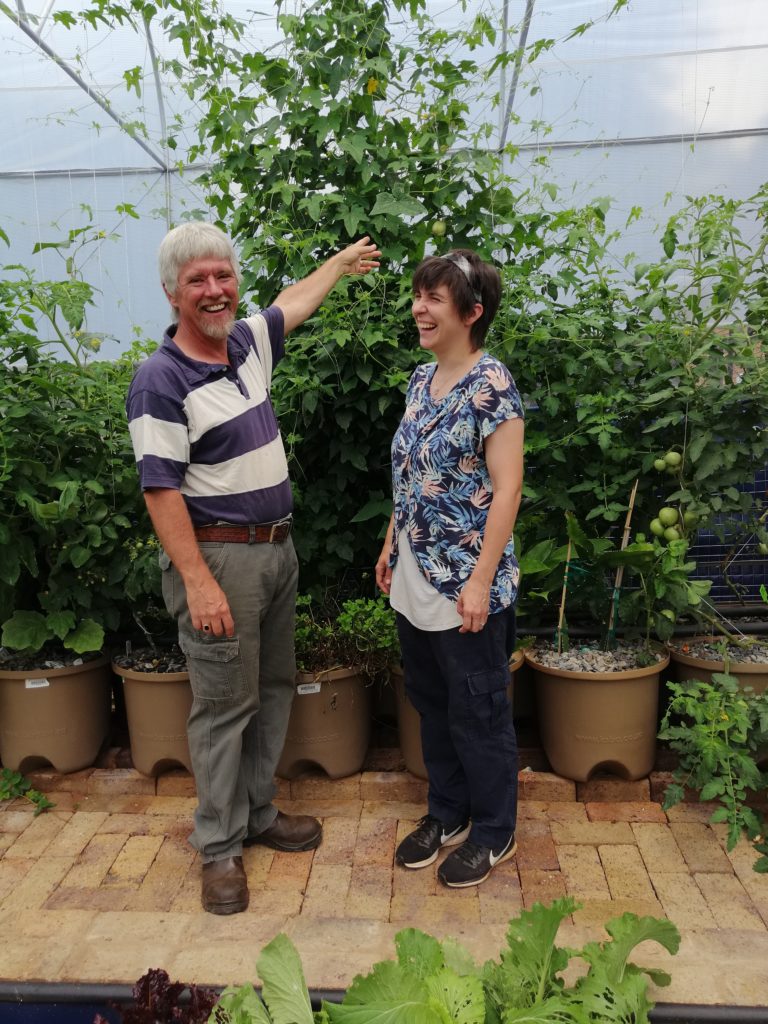 ---
Chris Pieterse System
near Waterkloof Air Force Base
First plants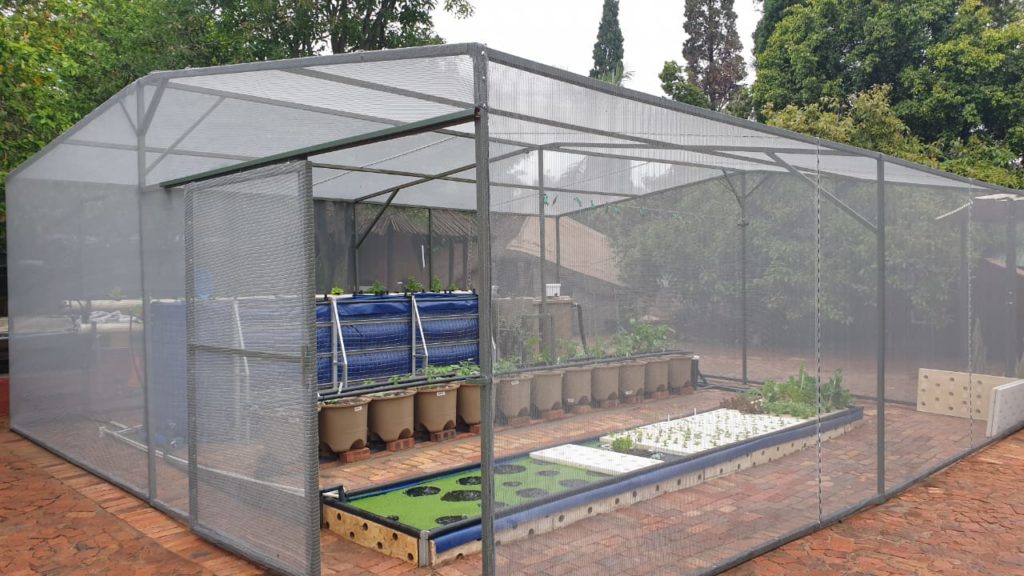 First pruning lesson three weeks later